My alone feels so good, I'll only have you if you're sweeter than my solitude. 
Warsan Shire
I've been single for a while now. Nearly 5 years after giving birth to my first child and the dissolution of the tumultuous relationship with his father, I am ready for love. Though there hasn't been a Black Friday line of suitors, there has been interest. Yet, as single mother, dating is different. You no longer jump into situations; every move has to be calculated. You, more than ever, envision your future with this person and how your potentially blended family would function. You think marriage immediately, for better or worse. And honestly, those thoughts shouldn't be wasted on just anyone.
I used to laugh at women who committed their dating search to lists of qualities, checking them off like items on a grocery list. I used to think it was silly. How could someone ever find a mate with everything on a list? Impossible.
But, as an independent business owner I've discovered the power of vision casting. Writing down goals is important as well as visualizing what you want in life. So, after much consideration. I am making a list of everything I want in a husband. This may amount to nothing, but it will give me a clear vision of what I am looking for even if I never find "Mr. Right." Truth is, I don't have a problem being single, but maybe, just maybe I should start dating again.
I initially made a list of around 50 things, But I narrowed it down to 9.
Humor: Marilyn Monroe once said "If a man can make you laugh, he can make you do anything" I would agree. Plus, relationships should generally be fun. Nothing is better than a man who can ease the pain of dreadful news or create a joyful environment.
Smarts: For most of my dating life I've dated down. I am always careful not to sound too smart or discuss my many accomplishments for fear that I may intimidate my partner. "Ain't nobody got time for that." I want to speak and use all the big words I know and hold an intelligent conversation with someone. If I'm smart he should be as smart or smarter. I'm talking college graduate, someone cultured with an open and ever-expanding mind.
Faith: My spiritual walk is what has shaped me the most as a person. It's important for me to be able to worship with the person I love. I'm a Christian. I take that seriously. But, I'm not a traditional Christian. I have liberal views and see faith as more of a relationship with God and a universal consciousness than I do a set of commandments. Ideally, I'd like someone who has faith in God and can back that up with moral principles and a sense of integrity in the way they live their lives.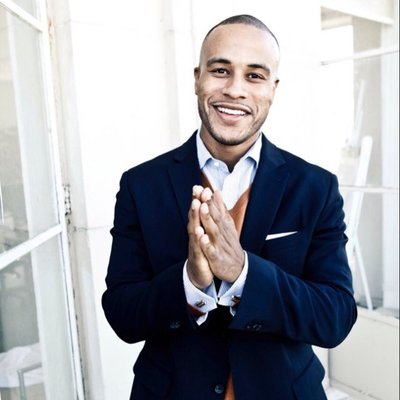 Work Ethic: So I changed this one from ambition to work ethic because while I believe having goals  and audacity in making decisions is important, a man has GOT to have a job. And, unlike my favorite TV star Regine from Living Single he does not have to necessarily be a doctor, lawyer or have a six figure income. But as a man, you should be able to provide for your needs through employment albeit legal or illegal. And, in pursuing a long-term, monogamous relationship, be anticipating providing for a family. While love grows in the heart, money does not grow on trees. The Bible says, a man who doesn't work, doesn't eat. (It's in Proverbs, look it up)
Handsome: It should go without saying that you are attracted to whomever you choose to date. And no, this is not because I'm vain or superficial. But because you want to get excited to see the person you are with. I want that fire. I want my man to look across the room and see me and be like "damn girl!". So I should look at you and see the same.
Social: I can be very shy and somewhat closed off. But, I always challenge myself to be friendly and social when I'm out and about. The nature of my work involves me meeting and mingling with a lot of people. A partner of mine has to social enough to attend events with me and not just stand next to me like a prisoner. I want to do double dates and family days, etc. So if you wanna be my lover, you gotta get with my friends. And I don't mean "get with" in a you got a secret you wanna tell me on Maury kind of way. 
Family Oriented: My family is very important to me. My immediate family being myself and my son as well as my extended family which includes my mother, brothers, sis-in-law, nephews and nieces, cousins, etc. I'm looking for a man that likes to be around family and is intent on creating a life that can be modeled in the home and taught to growing generations.
Adventureous: I'm an Aries. I'm impulsive. I like trying new things. Are you down? You should be. My favorite and most fun moments are those I didn't plan. It is often those things I never thought I would do, was afraid to do or did accidentally. I want to share those moments with a man who is willing.
Tech Savvy: This may not seem very important but it is. I'm 27 but wouldn't mind dating older. BUT, you have to know how to use a computer (Mac or PC), check e-mail, update on Facebook, text, send pictures, etc. I'm of THAT generation where I'm "connected" so if you want to experience me in all my glory, ride that technology wave with me
.
These nine are non-negotiable. In the words of Da Brat, "That's what I'm looking for!"